Discover experiences all over Morocco
Your favorites are waiting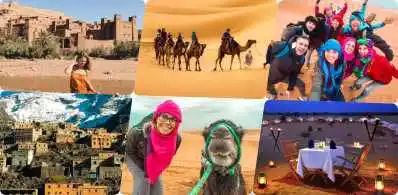 From Marrakech : 2 Day To Zagora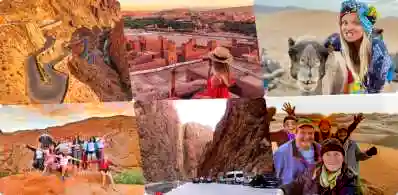 From Marrakech : 3 Day To Merzouga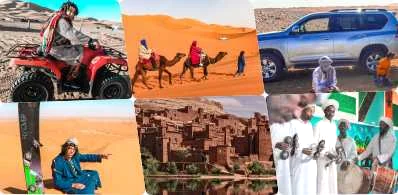 From Marrakech : 4 Day To Merzouga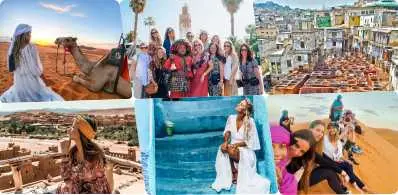 From Marrakech : 3 Day To Fes via merzouga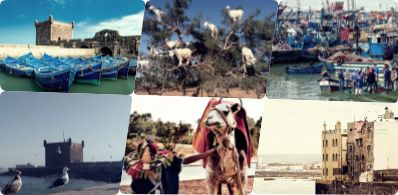 From Marrakech : 1 Day Essaouira Trip
Hi, we can plan your trip, Message us now !
Your experience is private, exclusive and bespoke, you can choose…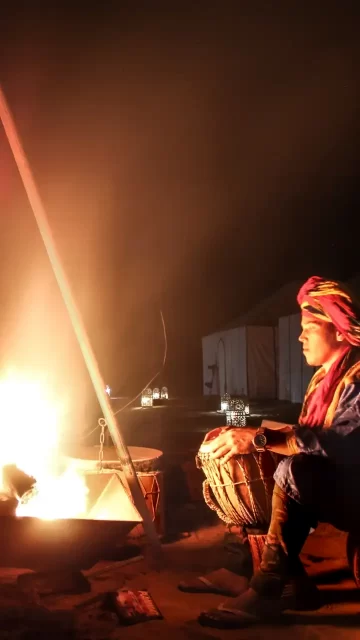 Spend a night camping inside the grounds of Merzouga dunes luxury camps.
Begin this overnight adventure with a camel ride through the desert with sandboarding, and watch the sunset demonstration before you enjoy dinner under the stars.
Unforgettable things to do
Take a Merzouga Day trip to discover one of the hiddens gems of the Nomads. Merzouga, or Erg Chebbi is famous for its huge dunes