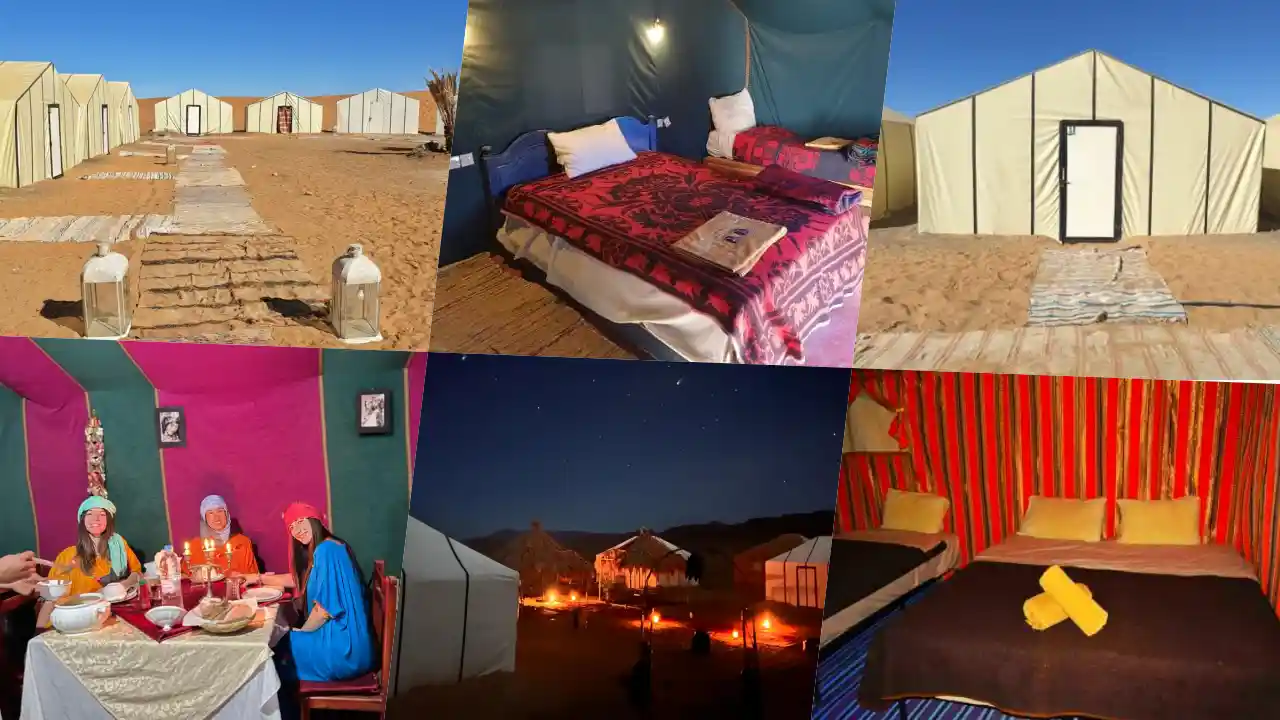 Standard camp Merzouga is located in Erg Chebbi next to the biggest sand dunes.
This camp consists of 24 tents.
You will have a shared tent. Shared toilets are located outside the tents.
Showers are available at the camp operator's lodge the following day with a buffet breakfast.
The shared tent is ensuite, Towels are not available. You will need to bring your own.
However, in order to make yourself comfortable, you can upgrade to a private tent, The upgrade fee is 10 euros per person.
A 60 to 90 minutes sunset camel ride is included, as well as a 60 minutes sunrise camel ride in the morning.
The camp operator in Merzouga has a small hotel swimming pool. Feel free to take a dip in the afternoon upon arrival to Merzouga and get ready for the camel ride or in the morning after breakfast.
Your luggage can be stored in the lodge while camping. Do not forget to prepare a small backpack to take to the camp.
Please bring your own towels and shower condiments.
Beverages are not included during dinner. Mineral water can be bought at a convenience store on the way to Merzouga.