Your first night Hotel Auberge Tissadrine, Peupliers Boumalne Dades or a similar hotel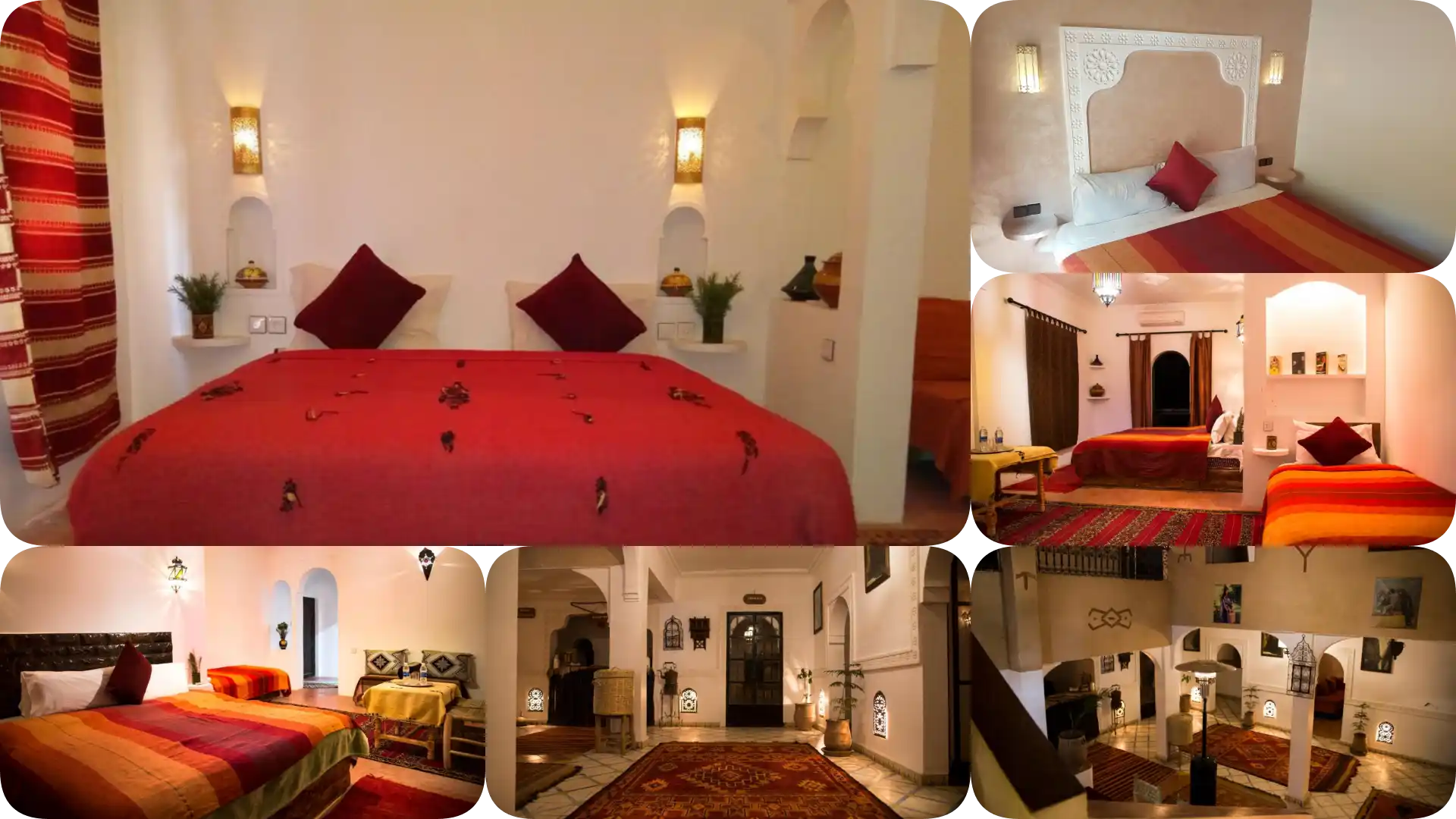 Hotel Auberge Tissadrine Peupliers are located next to Dades Gorges. It was recently renovated and it has the best value for money for our guests.
The hotel has Berber architecture and features a furnished terrace with a view of the mountains.
Dinners and breakfasts are served at the hotel restaurant ( Breakfast is a buffet ) and dinners are served.
Alcohol is not available at this hotel, but feel free to bring your own if you wish, hotel staff will be happy to serve it for you.
However, in order to make yourself comfortable, you can upgrade to a private room, which is automatically air-conditioned. The upgrade fee is 10 euros per person.
Quadruple rooms with en suite bathroom
No A/C no heating
3-course dinner and breakfast included
Beverages during dinner are extra
Private en suite bathroom
Air conditioning/heating included in your room
3-course dinner and breakfast included
Beverages during dinner are extra